eat your medicine
Locally Sourced × Crafted with Love
Located In Scenic Vergennes, Vermont
Bar Antidote Serves Farm-to-Table Comfort Food, Creative Cocktails and Local Craft Beers
Bar Antidote opened in 2009 and is located in a comfortable speakeasy setting in downtown Vergennes. Since then, award-winning Chef and Brewer Ian Huizenga has been serving both quality interpretations of classic dishes, and daring new ventures each featuring ingredients sourced from the area's surrounding farms. Inspired by his upbringing on his family's Monkton farm, Huizenga brings a deep appreciation for the foods of Vermont sourcing cheeses, meats, and vegetables from local farms for his dishes; picking wild ramps and mushrooms in the area woods for his dishes; and sourcing local hops, malt and barley to brew his own beers.
Phone
(802) 877-2555
Location
35 Green Street
Vergennes, VT 05491
Hours
T-Th 4pm–9pm
F-Sa 4pm–10pm
Su-M Closed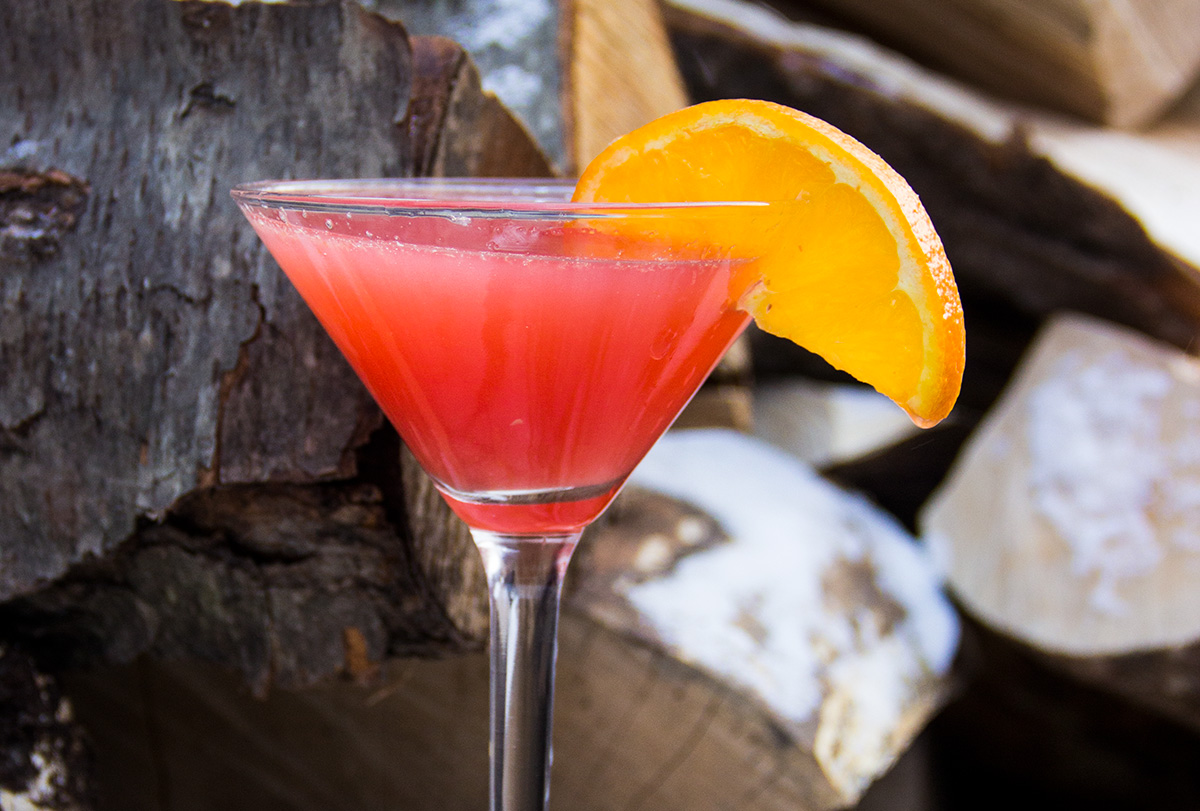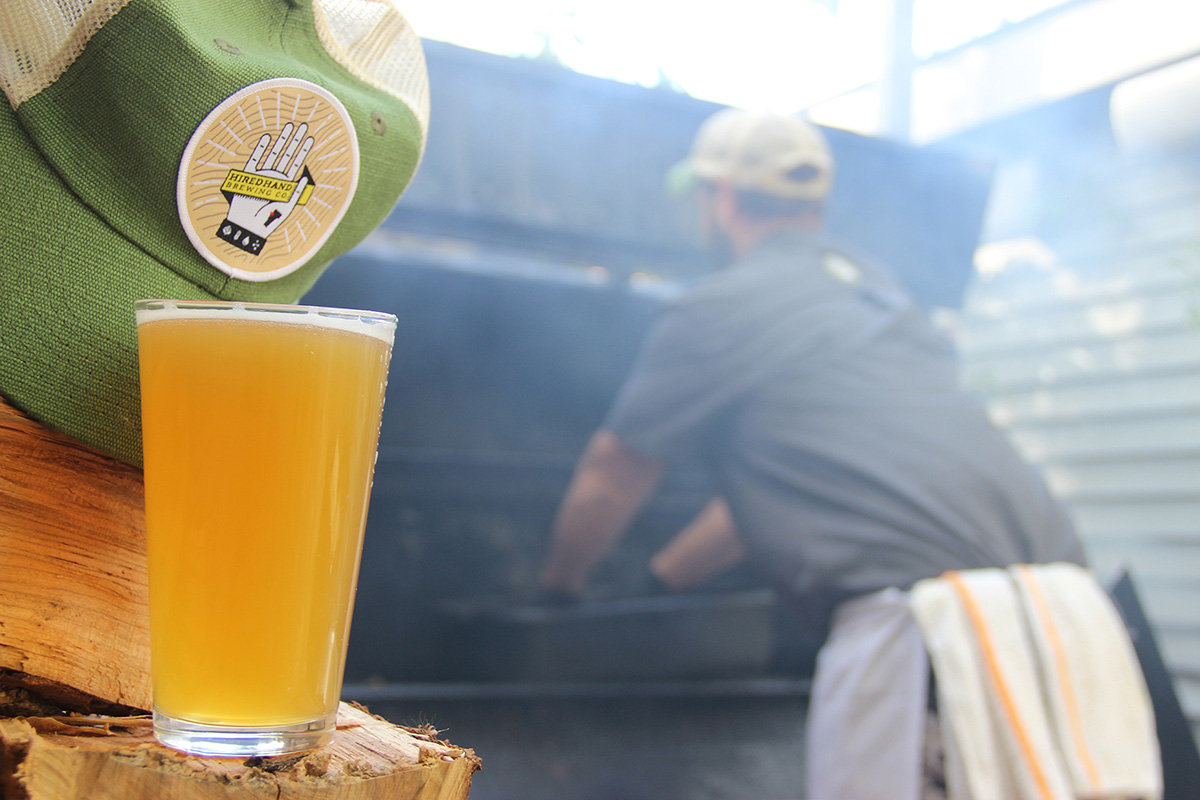 $

4.50 cup /

$

7 bowl
Curried Sweet Potato and Peanut Soup
$

5.50 cup /

$

11 bowl
Chili of the Day
$

5 /

$

8
Caesar Salad
Crisp romaine tossed in our savory Caesar dressing. Topped with croutons & shaved Parmesan. Anchovies available upon request
$

5 /

$

8.50
Seasonal Greens
Roasted delicata aquash, shaved apple, red onion, sliced radish, queso fresco, baby arugula & spinach tossed in a white balsamic pistachio vinaigrette
$

9
Butternut Squash Risotto Balls
Roasted butternut squash risotto balls over pepita pesto
Salmon Toast
Smoked salmon mousse wrapped in pumpernickle rye bread, egg washed and fried. Served with a sweet chili sauce 10
$

11
Pear & Sweet Potato Lasagna
Layers of sweet potato, roasted pear, smoked cheddar and parmesan cheese topped with Bayley Hazen Bleu Cheese
+ Regular $5
Antidote Pub Fries
Natural-cut served with our own horseradish mayo
+ Regular $5
Salt N' Vinegar $5
Hot $5
Sweet Potato $7
Truffle Parmesan $7
$

23
Steak Frites
Grilled VT steak over balsamic mole glazed roasted vegetables & delicata squash. Topped with Bayley Hazen Bleu Cheese & served with truffle parmesan fries
$

24
Pistachio Crusted Salmon
Pistachio crusted salmon over sweet potato & roasted pear lasagna with maple pork glaze, grilled Good Companion baguette and greens
$

16
Pasta Carbonara
Campanelle pasta tossed w/ smoked bacon, peas, tomatoes, garlic, sweet cream & parmesan
$

17
Pesto Gnocchi
Pan seared house made ricotta gnocchi with roasted mushrooms in a white wine, pesto cream sauce. Topped with grilled Good Companion baguette, parmesan and fresh basil
$

14
Grilled Enchiladas
Sweet potato, yellow rice, black bean and green onion stuffed corn tortillas. Topped with queso fresco, an over easy egg, spicy mole glazed mushrooms & avocado crema
$

18
Por Belly Ramen Bowl
Ho Toy ramen with pork belly, bean sprouts, radish, pickled egg, hot peppers, mushrooms, scallions and cilantro
$

21
Pan Seared Statler Chicken
Pan seared chicken over roasted mushroom and cheddar polenta with cider glaze
~add a little something extra
$

8
* Pan-seared Shrimp, Ahi Tuna, Salmon, pork belly
$

11
Kim Cheese Fries
Our pub fries topped with Cabot cheddar cheese, house made kimchi, soy glazed pulled pork and sriracha aioli
$

10
Antidote Wings
Jumbo wings with your choice of sauce: Buffalo, BBQ, Thai chili, Roasted Garlic Herb, Switchback-Habañero, Dry Buffalo Rub, or Red Chili Rub
$

10
Nachos
House smoked shredded VT beef, Cabot sharp cheddar, salsa fresca, cherry peppers, cilantro, scallions & ancho sour cream
$

14
Grilled Tuna Tacos
Red chili rubbed grilled Ahi tuna on grilled Vermont Tortilla Co. soft corn tortillas. Topped with a spicy red chili sauce, guacamole, spring greens & fried corn tortilla strips
$

14
Carolina Fish & Chips
Beer battered fresh Pollock served with fries, coleslaw, and cajun tartar sauce
$

16
Antidote Ham 'n' Mac 'n' Cheese
Campanelle pasta in our rich cheddar cheese sauce & Dakin Farm cob-smoked ham, topped with a roasted garlic tomato jam. Or just the Mac 'n' Cheese 12
$

14
Mussels
A mound of Prince Edward Island mussels in your choice of broth - Basil Ale Broth- Switchback Ale & basil pesto, Coconut Chili Broth peanuts, red chilies & coconut milk; or Arrabiata Broth bacon, crushed garlic, chili flakes, and tomato, in a white wine butter sauce with arugula and parmesan. Served with Good Companion Bread baguette.
$

12
Dote' Burger
Grilled Duclos & Thompson Farm local beef burger topped with spring greens, tomato, caramelized onions and our secret sauce on a bun. Served with fries or a side of dressed greens
$

14
Southwestern Turkey Burger
Grilled Misty Knoll turkey burger topped w/ Cabot sharp cheddar, bacon, guacamole, spring greens, fried corn tortilla strips & our house made ancho chili ketchup, on a bun. Served w/ fries or a side of dressed greens
$

10
Tree Huggin' Dirt Worshiper
Wild rice, native carrot, risotto & pumpkin seed veggie burger, topped with spring greens, house made ancho chili ketchup, basil pesto & fried corn tortilla strips on house made flatbread. Served with fries or a side of dressed greens
$

15
Pork Belly Bahn Mi
House cured & smoked pork belly with a sweet chili glaze, shaved apple, cilantro, hot peppers and scallions on baguette
BEERS ON DRAUGHT- Draft Beers Rotate Regularly
$

6
Hired Hand Clayfoot DBL IPA 8oz
8.3% ABV, Vergennes, VT
$

5
Switchback
5% ABV, Burlington, VT
$

6
Citizen Cider Northern Spy 11oz
6.4% ABV, Burlington, VT
$

6
Farnham Lotus IPA
5.5% ABV, Burlington, VT
$

6
Trout River Rainbow Red Ale
4.8% ABV, Springfield, VT
$

6
Zero Gravity Little Wolf Pale
4.7% ABV, Burlington, VT
$

6
Burlington Beer Co. Creatures of Magic IPA
6.5% ABV, Burlington, VT
$

6
Two Roads Passion Fruit Gose
5.2% ABV, Stratford, CT
$

6
Jack's Abby Blood Orange Wheat
4% ABV, Framingham, MA
$

6
Mayflower Porter
5.2% ABV, Plymouth, MA
$

6
Victory Summer Love Golden Ale
5.2% ABV, Downington, PA
$

6
Goodwater Proper Mild Brown
5% ABV, Williston, VT
$

6
Lagunitas Daytime Session IPA
4% ABV, Petaluma, CA
$

6
1st Republic Diverse Parts Kolsch
4.5% ABV, Essex Jct, VT
BOTTLES & CANS & CLAP YOUR HANDS
$

9
Alchemist Focal Banger
7% ABV, Stowe, VT
$

18
Hermit Thrush Cassis
Foudre Aged Sour Ale w/ Black Currants 5.7% ABV, Brattleboro, VT
$

20
Goose Island Bourbon County Brand Stout
14.1% ABV, Chicago, IL
$

7
Stone Delicious IPA (Gluten Removed)
7.7% ABV, Escondido, CA
$

4
Becks NA
0% ABV, Bremen, Germany
Michelob Ultra / Labatt Blue / Corona $4
Bud/Bud Light/Miller Lite/Heineken/
Michelob Ultra / Labatt Blue / Corona $4
Shacksbury Rose
6% ABV, Vergennes, VT
Citizen Cider Unified Press
5.2% ABV, Burlington, VT
$

8
Antidote Cosmo
House Vodka, Svedka Citron, Triple Sec, lime, cranberry
$

9
Maple Manhattan
Knob Creek Whiskey, Sweet Vermouth, VT Maple Syrup, Angostura bitters
$

9
Paris Dream Martini
Bombay Sapphire Gin, Lillet, St. Germaine, orange bitters, grapefruit
$

9
Blood Orange Hot Mess
Hornitos Reposado Tequila, Cointreau, house infused jalapeno simple syrup, lime, blood orange puree
$

9
Summer-Aid
Bulleit Rye, house lime aid, blueberry coulis, lime
$

9
Peachy Keen
Barr Hill Tomcat Gin, Aquavite Peachmint kombucha, lime, soda
$

9
Orange Blossom
Stoli Orange vodka, St. Germaine, simple syrup, orange juice
$

7 / gl | $26 / btl
Alaia Verdejo
A full and balanced Spanish wine with hints of citrus and mineral
$

8 / gl | $30 / btl
Venezia Giulia Pinot Grigio
Dry medium bodied Italian Pinot Grigio with a floral, ripe fruit and mineral nose
$

7.50 / gl | $28 / btl
St Urbanhof Reisling
A sweet and tart German Reisling with a lingering tangerine finish
$

9 / gl | $32 / btl
Hopler Pannonica Blanc
Fruit forward Austrian blend with hints of lychee and mango and a refreshing acidity on the finish
$

8 / gl | $30 / btl
Fernlands Sauvignon Blanc
A New Zealand wine with prominent notes of lime, grapefruit, gooseberries, and bright acidity
$

7.50 / gl | $28 / btl
Bouchon Chardonnay
Full flavored unoaked California Chardonnay with hints of lemon and vibrant fruit
$

7 / gl
Paul D. Rose
Austrian Rose with fresh strawberry, tart cherry and lime with a dry finish
$

28 / btl $10 / split
Zardetto Prosecco
A crisp Italian prosecco with bright apricot and citrus notes
$

41.50 / btl
Gruet Brut
A full-bodied Brut out of New Mexico with big green apple and grapefruit flavors and biscuit finish
$

65 / btl
Domaine Carneros Brut
Classic California sparkling with a bright melon and citrus fruit forwardness and dry finish
$

44 / btl
La Crema Chardonnay
A touch of oak with juicy apricot, pear and guava fruit flavors
$

44 / btl
Chateau Ducasse Bordeaux
Pale in color this white blend is streaked with vibrant minerals and has a juicy roundness.
$

7 / gl | $26 / btl
Carro Tinto Blend
Spanish red blend, unoaked with big fruit flavors of blackberries, plums, currants, and slight spice with a long clean finish
$

8 / gl | $30 / btl
La Bouvaude Cotes Du Rhone
Ruby red French Cotes Du Rhone blend of Syrah, Greneche with an aromatic nose and a medium body of cherry and plum with a hint of pepper on the finish
$

9 / gl | $34 / btl
Mati Barbera
Strong ruby red hued Peimonte Barbera with a medium body of forest fruits and dry finish
$

9.50 / gl | $36 / btl
Lamadrid Malbec
Argentinian Malbec with deep cherry color. Powerful aromatics of deep blackberry and ripe fruit and a smooth light pepper finish
$

9 / gl | $32 / btl
Brazin Zinfandel
California Old Vine Zinfandel with a dark ruby hue. Aromatic nose of blackberry and cherry, with a medium body and slight spice finish
$

10 / gl | $36 / btl
Irony Pinot Noir
California Central Coast Pinot Noir with cranberry, graham cracker and earthy aromas, flavors of ripe fruit, tannins, and a long finish
$

9 / gl | $32 / btl
Edna Valley Cabernet Sauvignon
Lively California Cabernet with fresh black fruit flavors, light spice and tannins
$

40 / btl
The Expedition Merlot
Washington Merlot Syrah blend with dark berry aromas mix with vibrant flavors of currants, and cherries with a long, silky finish.
$

27 / btl
Primmo Malbec
Argentinian Malbec with a nose of plum and honey. Medium body of cherry, plum, and blueberry with light acidity
$

40 / btl
Scruffy's Shiraz
Rich and full-bodied Australian Shiraz, with a powerful concentration of plum, dark chocolate, black pepper and earth
$

40 / btl
Valpolicella Superiore
A dry and robust Italian Vapolicella with a velvety texture, offers aromas of dark currants, cherries, spice and dark chocolate
$

32 / btl
Legado Munoz Tempernillo
A juicy and exuberant Spanish Tempernillo, with aromas of plum, espresso, and bitter chocolate, with full flavors of black fruit and cherries through the finish.
$

58 / btl
Trig Point Cabernet
California Cabernet Sauvignon with a lively mix of blackberry, red cherry, and espresso notes fading to a soft tannic, tobacco and herb finish
$

48 / btl
Omen Zinfandel
Range of raspberries, strawberries, and spice on the nose in this California Zinfandel with a light oak, melting tannins with a long finish
$

58 / btl
Patton Valley Pinot Noir
Willamette Valley, Oregon Pinot Noir with a compelling structure of tannins, acidity, and body. With aromas of fresh berries, herbs, and candied cherries
$

60 / btl
Daou Vineyards Pessimist
Fruit forward California blend of Syrah, Petite Syrah, Zinfandel, and Tannat. That leaves a lasting flavor of Crème De Cassis, boysenberry, and toasted vanilla. With a lasting finish of pepper, pipe tobacco and spicy oak
$

50 / btl
Owen Roe Abbot's Table
Columbia Valley, Oregon blend of Zinfandel, Sangiovese, Blaufrankisch, and Malbec. Aromas of baked blueberries, pomegranate, violets, and clove. Flavors of broad plummy red fruit, black tea, and lasting tannins
MAKE A RESERVATION
Call (802) 877–2555 from 4pm – 9pm
Reservations always recommended...especially for parties of 6 or more